Achieve transparency and use 100% of purchased software
SAM Lite is self-service assessment and asset management application that helps your company to discover, list and use 100% of purchased software and hardware. SAM Lite goes beyound basic SAM practice and brings tailor-made instruction on how to achieve cost optimization, minimize identified risks and offer a plan for improvements.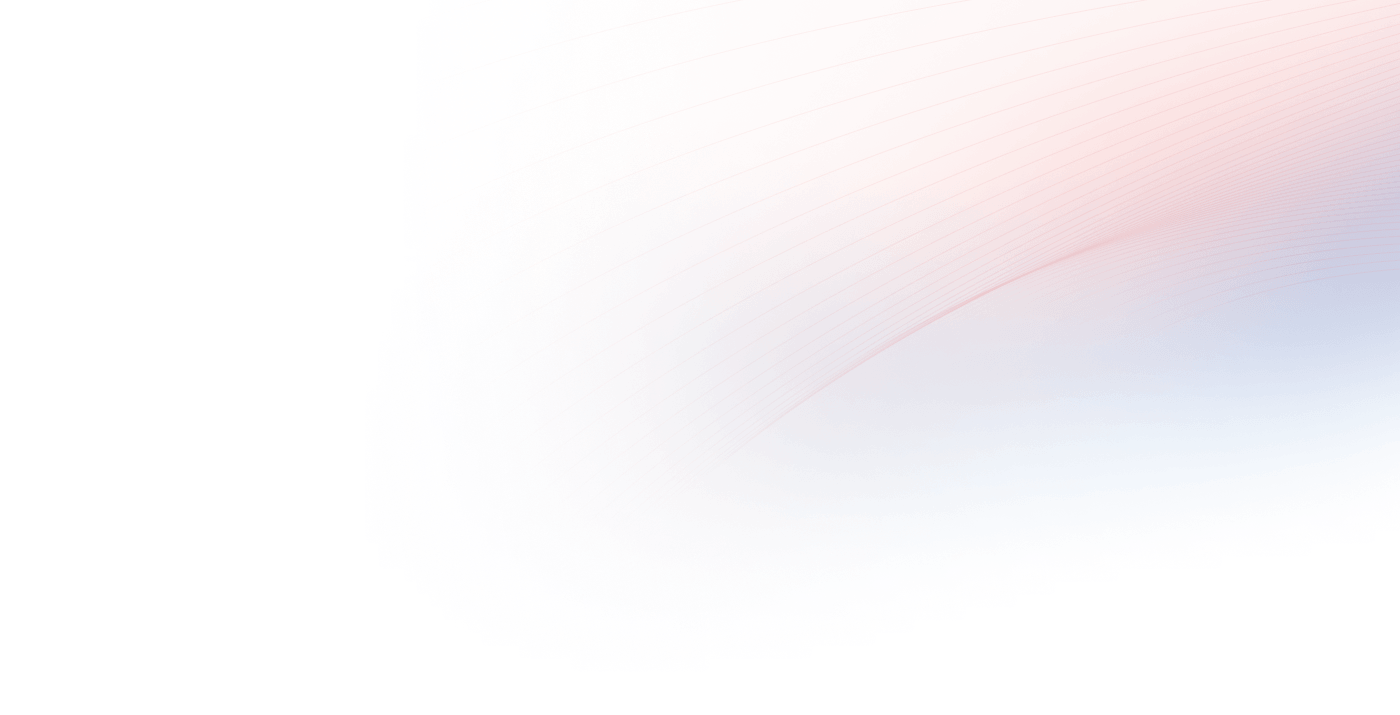 Most discovery tools require an agent to be installed on every endpoint, which is time consuming and unreliable. SAM Lite agentless discovery appliance leaves no trace.
SAM Lite can be deployed as an application or virtual appliance . Configuration is simple and takes less than 30 minutes.
If the device has an IP address and is on the network, SAM Lite will capture it. Servers, desktops, laptops, route/switch and not only.
Only relevant asset and performance data are collected without storing sensitive or personal information.
AI and machine learning process vast amounts of asset data, continuously improving the accuracy and usability of information for customers.
SAM Lite technology is built in-house by industry experts with decades of experience solving real-world IT and software asset management problems.
The Data We Gather
SAM Lite gathers data about your environment to assist you in uncovering risk, opportunities to optimize, and chances to reduce unnecessary expenditures
By scanning your internal subnets, we can detect all devices on the network and store their IP addresses.
Manufacturer and model information is recorded, as well as hardware-specific details like CPU and RAM.
From general installed software records to database instances, we collect as much as we can without accessing personal data.
By pulling user and device data from Active Directory, we can gain useful analytical insights as well as have a reference for discovery progress.
Collecting virtual management, host, and guest relationships is relevant to cloud readiness and server optimization activities.
Activity metering and resource utilization are valuable in assessing your cloud readiness and uncovering optimization opportunities.
Deploy in minutes with xconfiguration wizard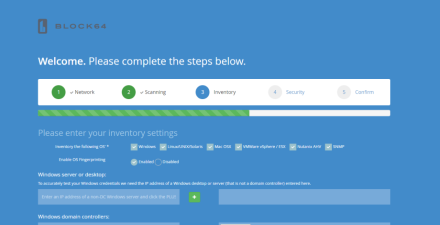 3-step discovery method and real-time assets visibility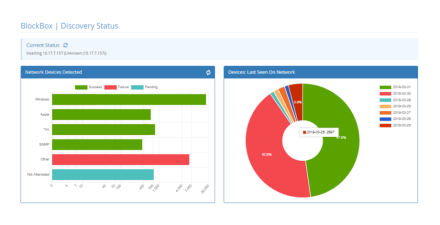 Software Usage reporting for costs optimization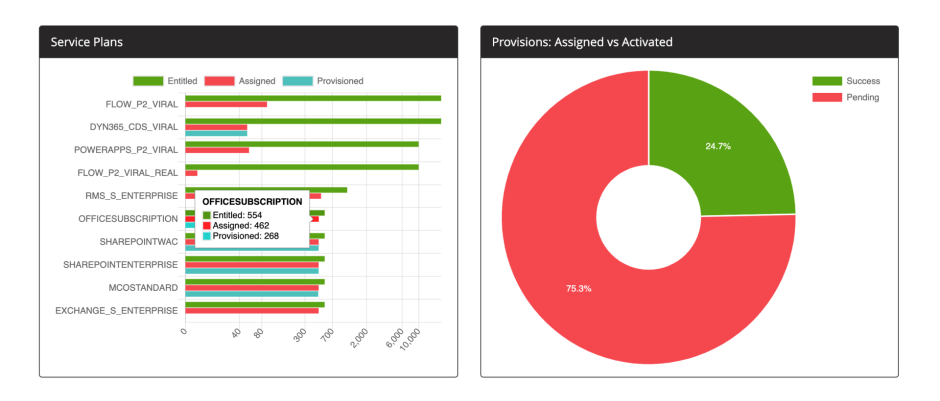 Automatically assign licenses to maximize your licensing investment
Resource Consumption and Performance Data visualization for both virtual and physical assets.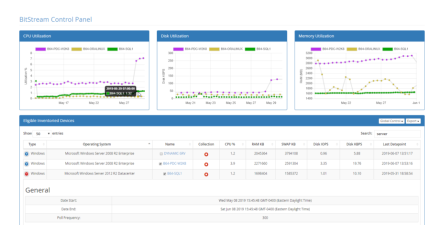 Our automated reports will show you what you have, and what you need to know about it. You will gain insights on security posture, licensing gaps, efficiency, utilization, cost reduction, and asset migration to the cloud. Next steps are clearly identified so your customers can take action to minimize risk, optimize efficiency, and save money.
Our reports highlight unpatched titles or configurations, end-of-support and end-of-life software, RDP vulnerabilities, ransomware, and other potential security threats. The tool can also pull information about required maintenance, care packs, and warranties for most major manufacturers.
Our solution uses over 60 performance counters and critical usage data to evaluate virtual and physical asset consumption rates, ensuring the customer's on-prem, hybrid, and cloud resources are a perfect fit, and that they are not overpaying.
Hardware Lifecycle Tracking with an automatic pull in maintenance for most major manufactures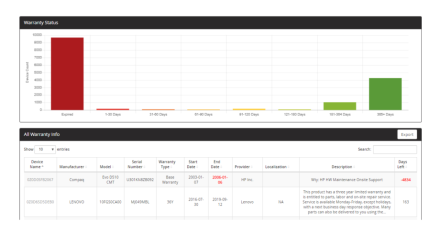 Vulnerability and Threat Reporting